The Complete Works of William Shakespeare (abridged) [revised]
16 November – 2 December 2023
Written by Adam Long, Daniel Singer, and Jess Winfield
Directed by Ylaria Rogers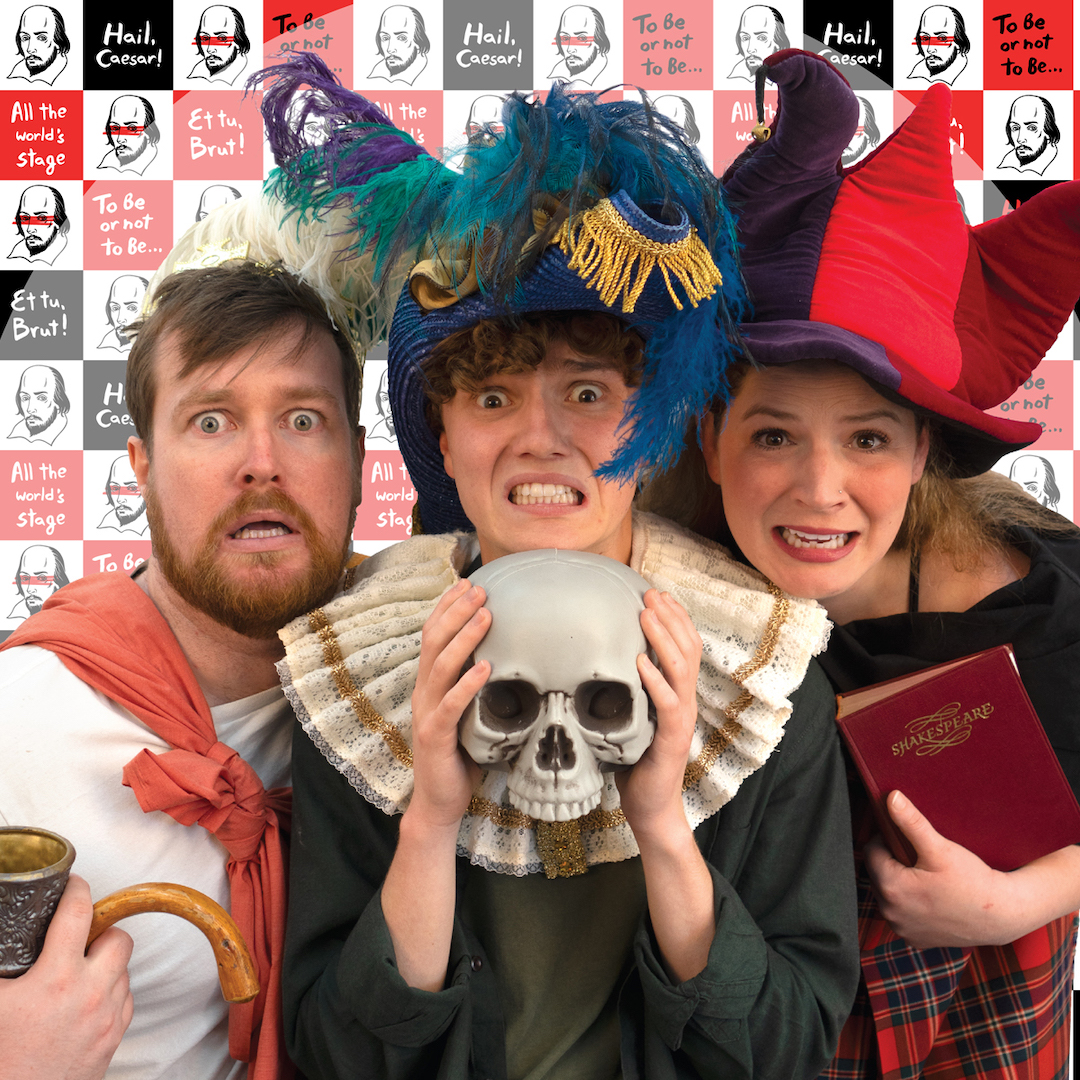 Preview Thursday 16 November (followed by a Q&A with the cast and director)
Season: 17 November – 2 December 2023
Evenings 7:30pm: Wed – Sat
Matinees 2pm: 25 & 26 November, and 2 December
3 madcap actors. 37 classic plays. 100 wild minutes.
Experience the Bard's Comedies, Histories, and Tragedies condensed and at warp speed in this irreverent, roller-coaster comedy. This is Shakespeare as you've never imagined it. With side-splitting, eye-watering hilarity, you'll leave the theatre breathless with laughter and begging for more. Hate Shakespeare? You'll love this show.
The Complete Works of William Shakespeare (abridged) [revised] explores the hilarity that ensues when we allow ourselves to travel to the extent of our reimagining—taking classic works and throwing the rule-book out the window for the sake of pure entertainment.
An Amateur performance licensed by MTI Australasian agent for Dramatists Play Service, Inc.
CAST
The Players — Callum Doherty, Alex McPherson, Ryan Street
PERFORMANCE DATES & TIMES
Thursday 16 November, 7:30pm Preview (followed by a Q&A with the Cast & Director)
Friday 17 November, 7:30pm Opening Night
Saturday 18 November, 7:30pm
Wednesday 22 November, 7:30pm
Thursday 23 November, 7:30pm
Friday 24 November, 7:30pm
Saturday 25 November, 2:00pm & 7:30pm
Sunday 26 November, 2:00pm
Wednesday 29 November, 7:30pm
Thursday 30 November, 7:30pm
Friday 1 December, 7:30pm
Saturday 2 December, 2:00pm & 7:30pm
TICKETS
Gift vouchers now available — give the gift of REP
Single tickets on sale now.
Standard — $50
Preview — $40
Members — $38
Under 30s — $25
Concession (Full Time Student, Concession Card, Seniors Card) — $40
Group (6+) — $40
All sales are subject to a $4 per transaction Telephone Booking Fee