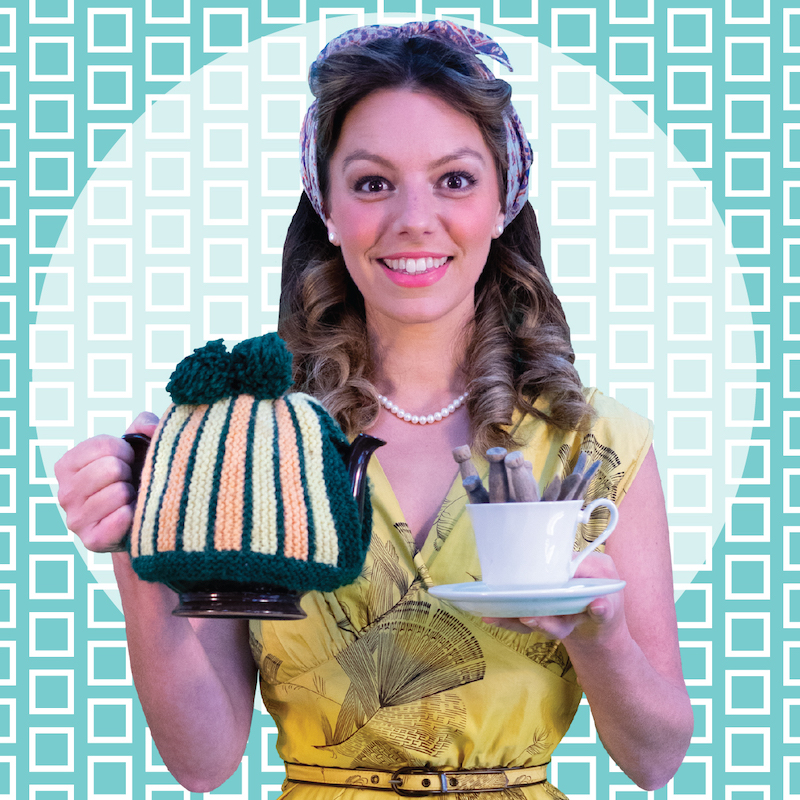 Home, I'm Darling
15 June – 1 July 2023
Written by Laura Wade
Directed by Alexandra Pelvin
Preview: Thursday 15 June (followed by a Q&A with the cast and director)
Season: 16 June – 1 July 2023
Evenings 7:30pm: Wed – Sat
Matinees 2pm: 24 & 25 June, and 1 July
Every marriage needs a little fantasy to keep it sparkling.
Judy is on a quest to be the perfect 1950s housewife to her husband Johnny. The problem is it's 2018 and being a domestic goddess isn't as easy as following a manual. This Olivier-winning contemporary British satire pulls back the gingham curtains, making sharp observations about responsibilities, nostalgia, and choice in a marriage that is unravelling at the tightly sewed seams.
Home, I'm Darling explores how far the nostalgia of reimagining can take us from living life in the present.
By Arrangement with ORiGiN (TM) Theatrical, On Behalf of Samuel French, A Concord Theatricals Company
CAST
Judy — Karina Hudson
Johnny — Thomas May
Fran — Natalie Waldron
Marcus — Terry Johnson
Sylvia — Adele Lewin
Alex — Kayla Ciceran
TICKETS
Season subscriptions available now, see our 2023 Subscriptions page for details.
Gift vouchers now available for season subscriptions and single tickets — give the gift of REP
Single tickets on sale from December 2022.
Standard — $50
Preview — $40
Members — $38
Under 30s — $25
Concession (Full Time Student, Concession Card, Seniors Card) — $40
Group (6+) — $40
All sales are subject to a $4 per transaction Telephone Booking Fee