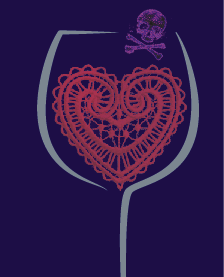 Joseph Kesselring's
Arsenic & Old Lace
Director Ian Hart
28 July - 13 August 2022
Season: Wed - Sat, 8pm 
Matinees: 6, 7, 13 August, 2pm
Naoné Carrel Auditorium
Single ticket sales on sale from 1 December
Adults - $49, Concession (Full Time Student, Concession Card, Seniors Card) - $39, Group (6+) - $38. All sales are subject to a $3.50 per transaction Telephone Booking Fee.
* (Preview Performance 27 July followed by Q & A session with the cast and director)
Mortimer Brewster—a theatre critic who hates theatre—has a problem: how to introduce his unconventional family to his pious fiancé. His aunts Abby and Martha Brewster seem 'the dearest, sweetest ladies that ever walked the earth', but they have been murdering lonely old men for years and his eccentric brother Bobby has buried them all in the cellar. Now his elder brother Jonathan—a homicidal maniac with a personal plastic surgeon—has returned and intends to carry on the "family business" from home. Arsenic and Old Lace burst onto Broadway and the West End in 1941 and has been in production somewhere in the world ever since. In 2022, Rep presents a contemporary reading of this classic. Won't you join us in the cellar?

By arrangement with Music Theatre International Australasia Pty Ltd, on behalf of Dramatist Play Service, Inc.