Mr Bennet's Bride
7–23 September 2023
Written by Emma Wood
Directed by Aarne Neeme AM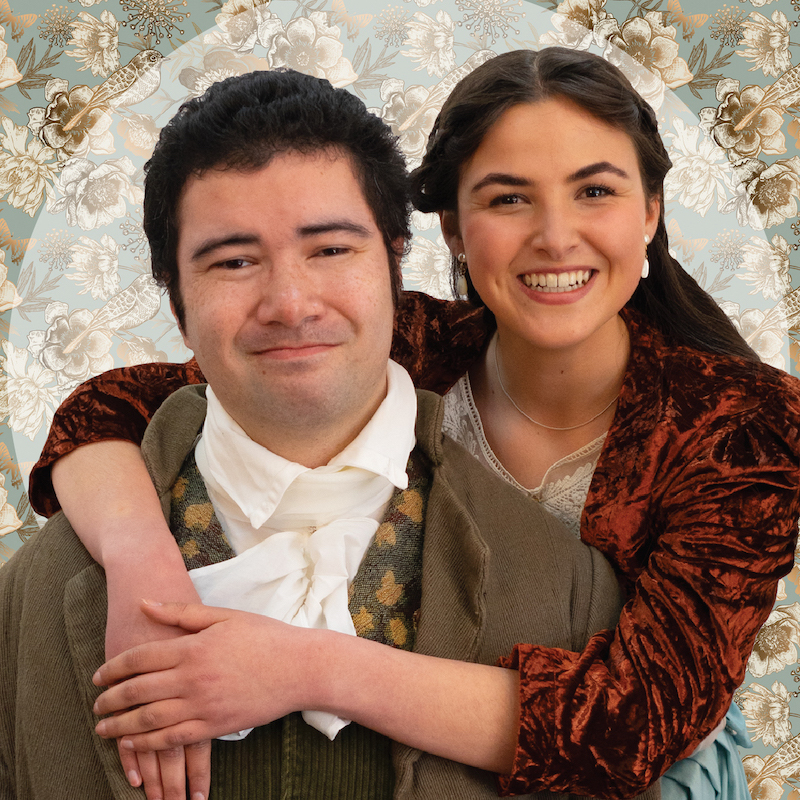 Preview Thursday 7 September (followed by a Q&A with the cast and director)
Season: 8 – 23 September 2023
Evenings 7:30pm: Wed – Sat
Matinees 2pm: 16, 17 & 23 September
A man in possession of a fortune must be careful how he chooses a wife.
In country England, 25 years before Pride and Prejudice, the convoluted landscape of family loyalties and social expectations makes marriage frustratingly necessary. Still, Mr Bennet is determined to choose a wife on his own terms—a decision he may come to repent for many long years! This prequel you've always wanted reveals a backstory for Austen's greatly-loved, but ill matched, Mr and Mrs Bennet.
Mr Bennet's Bride explores the fun that can be had in reimagining the lives of familiar characters and how they came to be as we know them.
An amateur production by arrangement with Stagescripts Ltd
CAST
Robert Bennet — Rob de Fries
James Bennet — Sean Sadimoen
Mary Ellingworth — Liz St Clair Long
Benedict Collins — Terry Johnson
Mrs Graves — Sally Rynveld
George Gardiner — Iain Murray
Sarah Gardiner — Kate Harris
Emily Gardiner — Stephanie Waldron
Mrs Bowman — Rina Onorato
Clara Bowman — Cameron Rose
PERFORMANCE DATES & TIMES
Thursday 7 September, 7:30pm Preview (followed by a Q&A with the Cast & Director)
Friday 8 September, 7:30pm Opening Night
Saturday 9 September, 7:30pm
Wednesday 13 September, 7:30pm
Thursday 14 September, 7:30pm
Friday 15 September, 7:30pm
Saturday 16 September, 2:00pm & 7:30pm
Sunday 17 September, 2:00pm
Wednesday 20 September, 7:30pm
Thursday 21 September, 7:30pm
Friday 22 September, 7:30pm
Saturday 23 September, 2:00pm & 7:30pm
TICKETS
Season subscriptions available now, see our 2023 Subscriptions page for details.
Gift vouchers now available for season subscriptions and single tickets — give the gift of REP
Single tickets on sale now.
Standard — $50
Preview — $40
Members — $38
Under 30s — $25
Concession (Full Time Student, Concession Card, Seniors Card) — $40
Group (6+) — $40
All sales are subject to a $4 per transaction Telephone Booking Fee