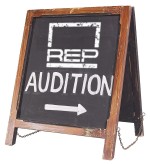 Canberra REP has six shows each calendar year for which we hold open Auditions.
Auditions for the 2019 Season have closed. The first show for 2020 auditions have been announced before the official season launch - it is an EPIC:
If you have any questions please email

or call

.
dates subject to change
#2020 - The Grapes of Wrath
Auditions have been scheduled for the first weekend in September 2019, see the Audition information here.