Canberra REP 2023 ticket prices
---
---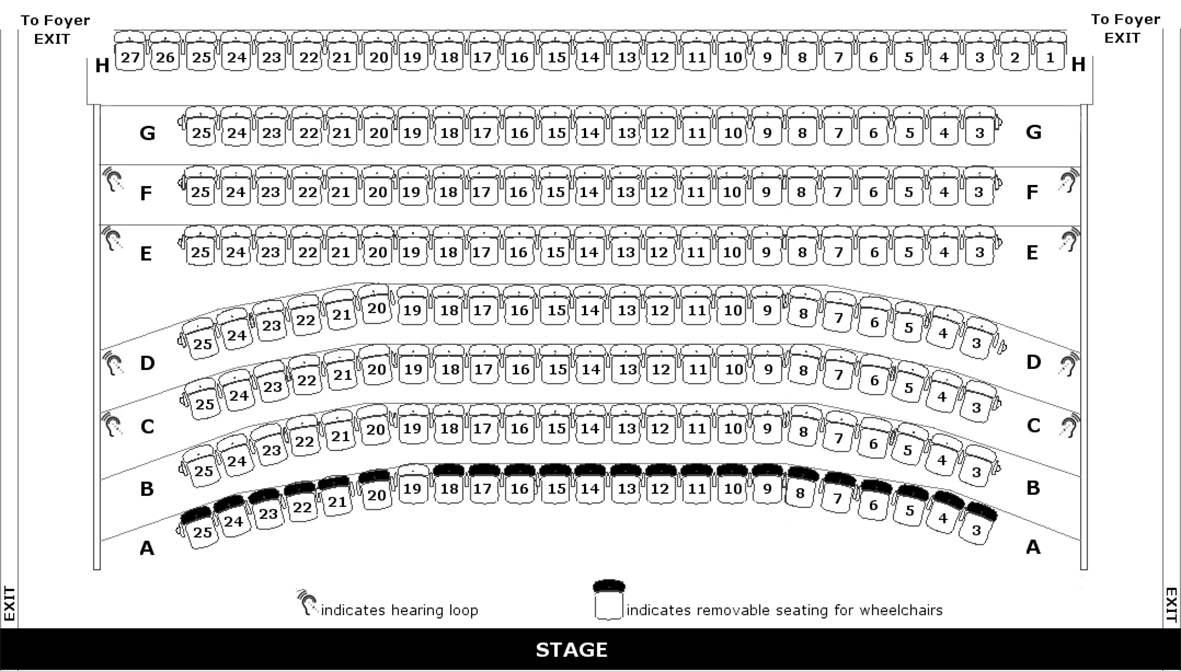 Canberra REP 2023 ticket prices
Please note: these ticket prices apply to productions put on by the Canberra Repertory Society at Canberra REP Theatre (formerly Theatre 3). For all other productions, please check with the appropriate company.
Adult tickets: $50 — these prices are valid for all performances, from opening night to the final production performance.
Concession/Student tickets: $40 — these prices are valid for all performances, from opening night to the final production performance. Proof of concession must be presented on collection of tickets. Valid Concessions:

Pensioners
Seniors
Full time students
Health Care Card holders
MEAA Members

Preview session tickets: $40 — these prices are valid for the production preview 8 pm show ONLY.
Group rates: $40 — Group ticket prices are available for groups of 6 or more. All tickets $40. These rates are available online.
Members tickets: $38 — these prices are valid for all performances, from preview to the final production performance. Member tickets cannot be purchased online. Members can purchase tickets to Wednesday and Thursday performances for as many guests as they wish. For all other performances, member tickets are restricted to the member and one guest only.
Under 30s: $25 — Take advantage of our under 30s price (only available at the door)
Book by phone:
Box Office hours only: Wednesday to Friday, 10am–4pm
Phone: 6257 1950 or 6247 4222
Telephone Credit Card payments will attract a phone booking fee of $4.00 per transaction (1 fee per transaction, regardless of the number of tickets being paid for).
Tickets booked by phone can be mailed for an additional $4.20, or held for you to collect on the night.
Please note that phone bookings are not possible outside of the Box Office opening hours (Wednesday to Friday, 10am–4pm). Please do not phone the booking number outside these hours as the show volunteers are unable to return your calls.
Box Office opens one hour prior to each show for in-person sales only.
Book in person:
Location: Canbera REP Theatre, 3 Repertory Lane Acton
General sales: Wednesday to Friday, 10am–4pm for all ticketed events
Door sales: 1 hour prior to each ticketed event for that event only
Tickets can be held without payment up to two business days prior to the event. After this time, unpaid-for tickets will be released for resale.
Wheelchair seats:
Any patrons who require wheelchair seats, or have other special requirements are encouraged to book at least two weeks in advance by telephoning the office on 02 6257 1950. Wheelchair seating cannot be booked online.
Bringing small children:
Children over two years old must have their own ticket for REP performances.
Children under the age of two can sit on their parent/carer's lap without a ticket.
It is the parent/carer's responsibility to ensure that other patrons are not disturbed by the child — the show is viewable on a closed circuit television in the foyer for parents who need to remove a noisy child, but do not wish to miss the show.
---
Conditions of Sale
Subscribers
Subscription season tickets are available for the six main-stage plays presented at Canberra REP Theatre by Canberra Repertory Society — six-show, five-show, four-show Full/Adult and Concession.
Subscriptions will be processed in order of receipt.
Seating allocation: Return your subscription form as soon as possible to secure best available seating. Please attach a note if you have special requests or seating preferences.
General
Tickets: will be held at the box office unless otherwise requested (postage fees apply).
Seating is reserved for all performances at Canberra REP Theatre.
The right of admission is reserved.
The right is reserved to vary advertised artists and programmes.
Latecomers may not be admitted until there is a convenient break in the program.
Cameras, sound and visual recorders may not be brought into the venue.
All pagers and mobile phones be turned off before entry.
If other conditions apply, they are displayed either in the box office or near the entrance to the venue.
Exchanges and Refunds
Subscribers are allowed one free exchange of dates per production (subject to availability), provided tickets have not been posted or collected. Any further exchanges will be charged at $3 per ticket.
Exchanges must be made in person or by post two business days before the ticketed performance — original tickets must be returned. Late exchanges may be processed under certain circumstances, provided notification is received prior to the original performance and it is reasonable that notice was not possible two business days before the performance. Subscribers are encouraged to telephone 02 6257 1950 if they find themselves unable to attend a performance, as voicemail is checked by box office staff. Notification received after a performance has commenced will not be valid and the tickets considered to have been used. Exchanges are not possible after the fact.
Refunds are not available unless the performance is cancelled (for non-subscription tickets).
No refunds are available on any unused part of subscription packages.