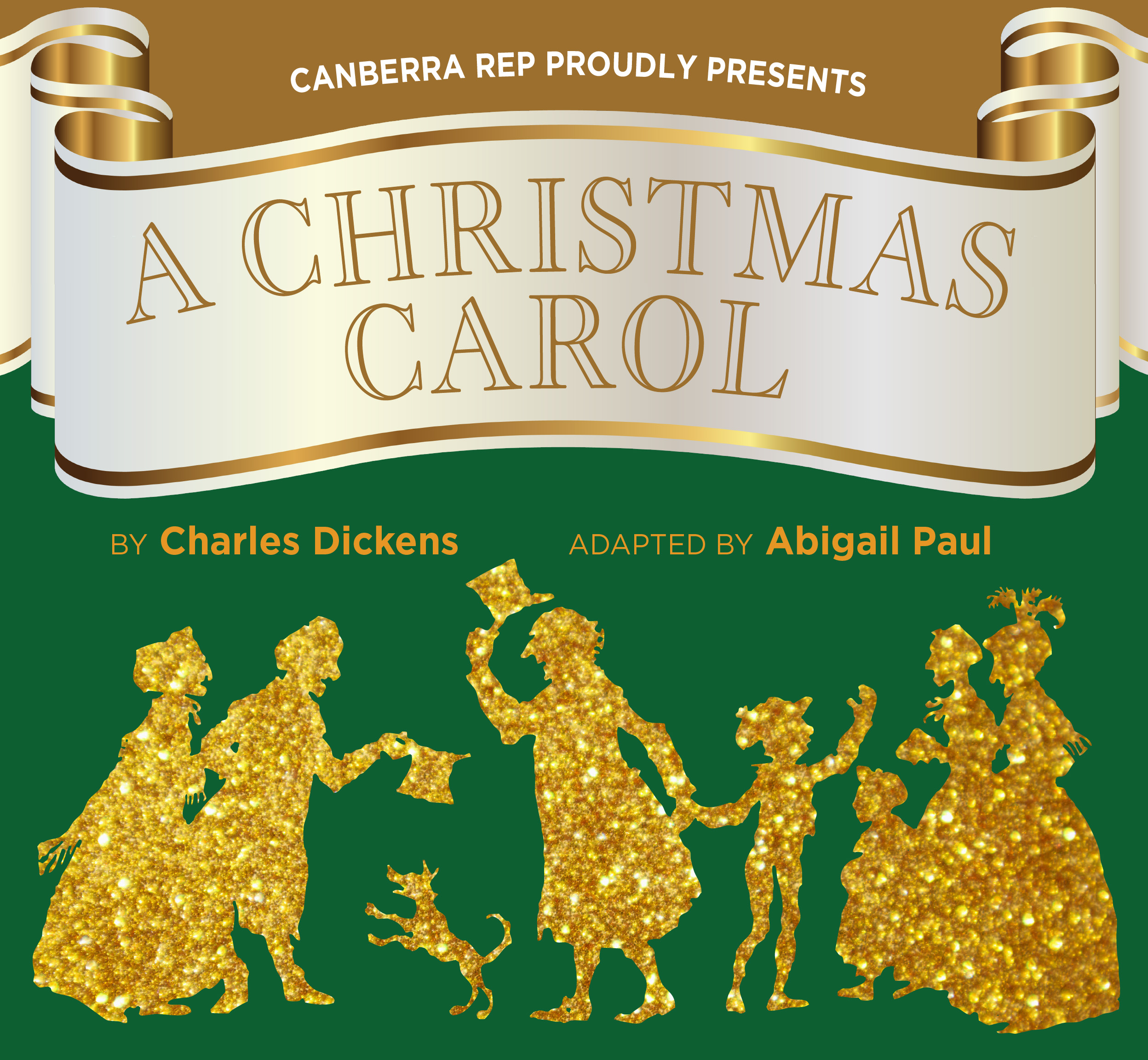 Canberra REP – a spirited return!
Evening performances: 25 Nov – 4 Dec 8pm                              
Matinees: 27, 28 Nov, 4, 5 Dec, 2pm
Tickets: All tickets $20

Start your holiday season with the Spirits of Christmas Past, Present, and Future as Canberra REP brings Charles Dickens' A Christmas Carol to the stage. Opening at Canberra REP Theatre on 26 November, this much-loved tale is your antidote to a year interrupted, celebrating the kindness and generosity of the human spirit.
Join Ebenezer Scrooge on his journey of redemption as he faces three ghosts who teach him the true meaning of Christmas and the joy that giving yourself over to love and compassion can bring.
This adaptation by Abigail Paul was first staged in 2015 by the Theatre Language Studio Frankfurt. In REP's 2021 rendition, all 30 characters are brought to life by a cast of five actors.
Directed by Antonia Kitzel, A Christmas Carol is REP's first production following the recent COVID lockdown and is a welcome return to the stage.
"Knowing that the 2021 season couldn't go ahead as planned, but that there was a good chance that venues would re-open by the end of the year, Canberra REP was very keen to stage something uplifting for Canberra audiences," says Ms Kitzel.
"A Christmas Carol seemed like the ideal choice. It's a story full of heart exploring the importance of kindness and compassion. This particular adaptation can be staged with minimal set and costumes, which makes it easier to manage under COVID restrictions."
The creative team includes Paul Jackson and David Goodbody (Stage Managers), Nathan Sciberras (Lighting), Nev Pye (Sound).
The stellar cast are Saban Berrell (Scrooge), Alexandra Pelvin (Narrator) and the versatile ensemble Amy Crawford,  Sally Rynveld and John Whinfield who between them move seamlessly from one character to the other in the blink of an eye.  
"There is nothing in the world so irresistibly contagious as laughter and good humor."

Presented by:                    Canberra REP
Where:                                Canberra REP Theatre, 3 Repertory Lane, Acton ACT